A collection exclusively made for our loyal ragwear fans? We made it for you! The most popular styles in an original look? We got them! Bestsellers with beautiful details in a limited edition? Find them in our online shop!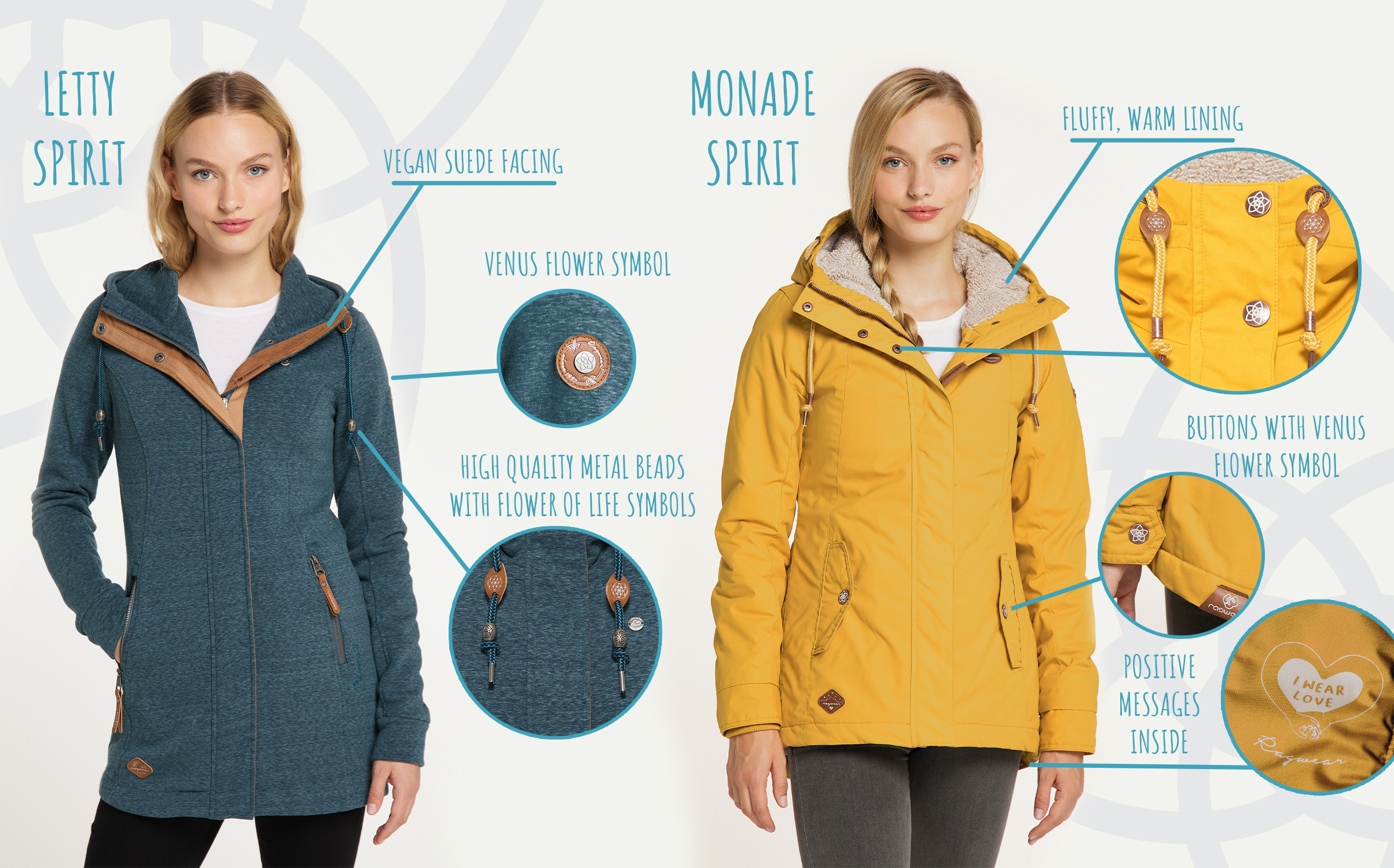 Exclusively for our webshop, we have put together a collection from our autumn/winter bestsellers. Popular jackets, dresses, and jumpers have been upgraded with special details and trimmings. You can only get these pieces from us.
Our designers have focused especially on spiritual symbols such as the symbol of infinity, the flower of life, and the Venus flower. That's why we call the collection "SPIRIT". Every eyelet, every patch, every button, and every zip are thoughtfully designed with great attention to detail.