We not only love fashion free of animal suffering, but also vegan dishes. Therefore, we have prepared a delicious smoothie recipe from our vegan cook Sebastian Copien for you. The healthy drink is designed to strengthen your immune system while providing warmth from within. Together with the cuddly sweaters and jackets from ragwear you will get through the winter in great health.
For 3-4 servings - Preparation time: 15 minutes
Ingredients:
Smoothie:
200 g orange, without peel
110 g apple, approx. one medium sized - roughly diced
1,5 tablespoons coconut oil, melted
100 g beetroot, roughly diced
0.5 cm slice organic lemon, with peel
50 g banana, about one half
3 cm ginger, diced
10 g sesame
150 g generous cold water
1 good pinch of natural salt
Topping per serving:
1 teaspoon hemp seeds, roasted
1 teaspoon sesame, roasted
1 teaspoon cashewspread
1 teaspoon of cocoa nibs
1 good pinch of freshly grated cinnamon
1 orange slice
1/2 tsp organic orange peel, finely chopped
Preparation:
1. Mix all ingredients for the smoothie in a high performance blender for 1.5 minutes until smooth. Put the juicy ones into the blender first.
2. Gently roast the hemp and sesame seeds in a pan for 2 minutes.
3. Pour the smoothie into bowls. Use the cashewspread to place small dots in the smoothie.
Garnish with hemp and sesame seeds, cocoa nibs, cinnamon, the orange slice and the cut orange peel strips.

Variations for other seasons:
The beetroot can be replaced with fennel or cucumber, orange and apple with pears and mango.
Have fun mixing!
For more information see: www.sebastian-copien.de and https://www.instagram.com/sebastiancopien/?hl=de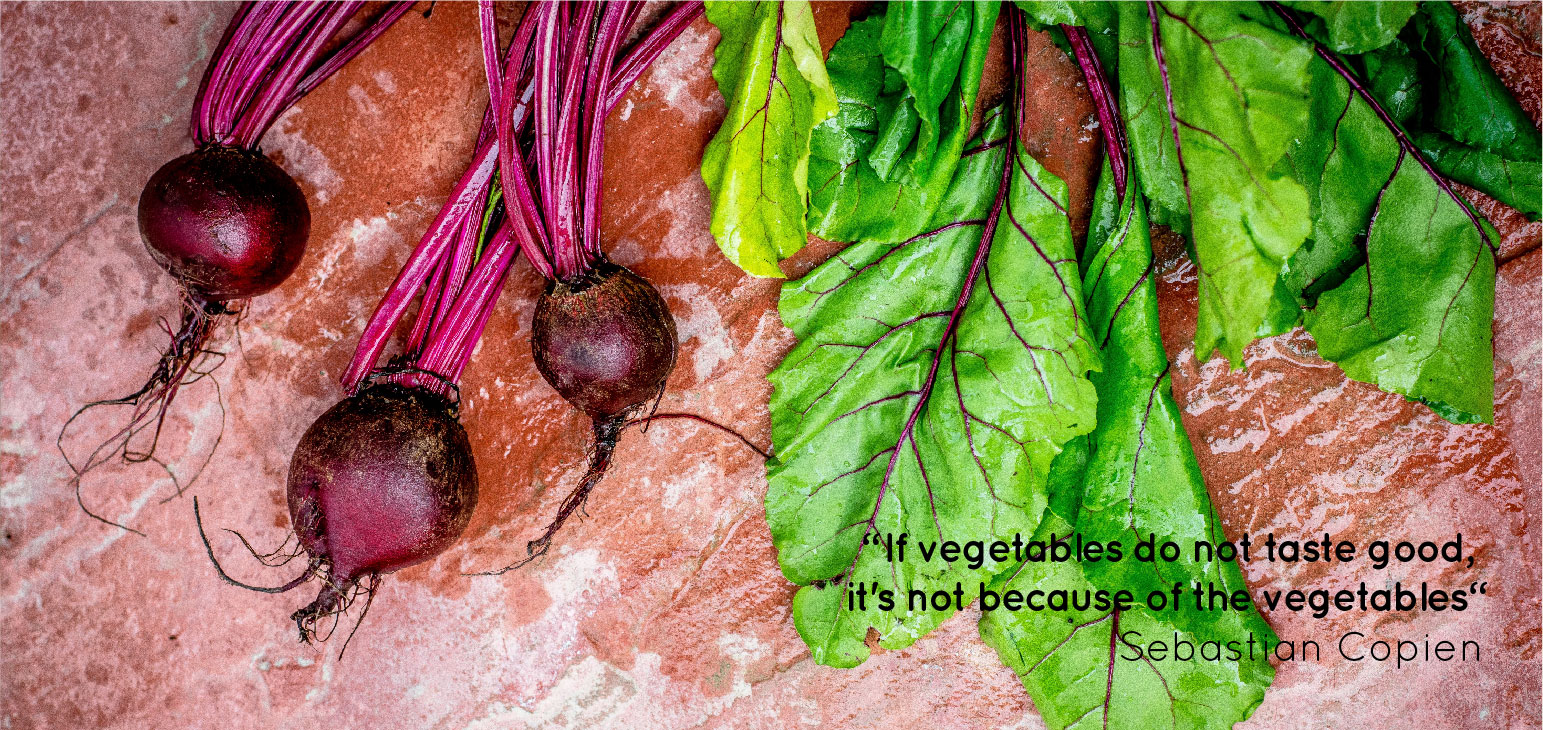 ©Hansi Heckmair / Südwest Verlag