Wir alle sind Teil eines Ökosystems, eines Planeten und eines Universums und sollten einander, unsere Erde, die Natur und alle Arten respektieren und lieben.
Das "Soul of Earth – Oneness Project" ist ein Herzensprojekt von ragwear und stellt eben diese Verbundenheit mit der Natur in den Mittelpunkt: Die veganen T-Shirts der Serie sind mit Motiven und Botschaften bedruckt, die auf aktuelle Herausforderungen aufmerksam machen und den respektvollen Umgang mit Tieren, Menschen und der Umwelt betonen:
UNIVERSE
Das Universum liegt in deinen Händen, geh nach draußen, spüre den Einfluss der Natur, die Macht der Berge, den Wind auf deinem Gesicht. Entdecke die Wunder der Erde! We are one!
LET LOVE GROW
Liebe ist so zart und empfindlich wie ein kleines Pflänzchen, das deinen Schutz braucht. Du musst dich um sie kümmern und sie pflegen, aber sie ist wunderschön!
PLANETHICAL
Der Planet braucht deine Hilfe. Achte auf die Umwelt, schütze Bäume und Natur. Ethisch zu handeln bedeutet moralisch und reflektiert zu handeln und Verantwortung für das eigene Leben zu übernehmen. Sei planethical!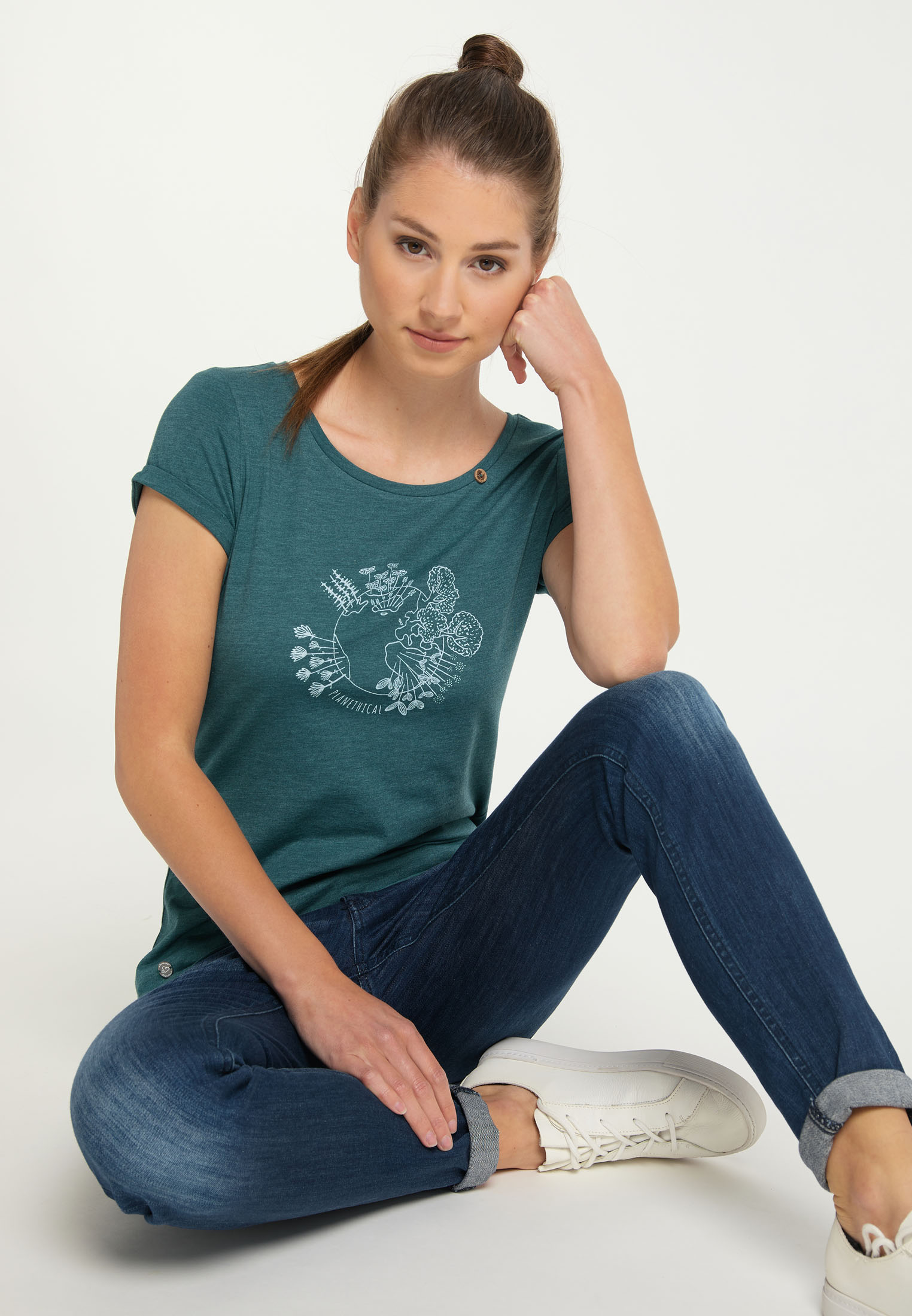 GROW WHAT YOU EAT
Der Kreis aus Wurzeln, Pflanzen und Nüssen thematisiert den Einfluss einer pflanzenbasierten Lebensweise auf das friedvolle Untereinander in einer Gesellschaft. Du kannst klein anfangen und dir Tomatenpflanzen oder frische Kräuter, wie Basilikum oder Schnittlauch zulegen und dich im Gärtnern ausprobieren. Bereits kleine Erfolge können große Glücksgefühle erzeugen!
UNITE WITH NATURE
Die verschränkten Hände machen auf eine Rückbesinnung und Wiedervereinigung des Menschen mit der Natur aufmerksam. Probiere es aus und umarme einen Baum in deiner Nähe. Kannst du die positive Energie spüren, die von dem Baum ausgeht?
NO PLASTIC. BE FANTASTIC
Leider gibt es immer noch viel zu viel Kunststoff auf unserem Planeten. Die Meeresbewohner auf deinem T-Shirt machen auf liebevolle Weise darauf aufmerksam, dass Plastik unsere Weltmeere schädigt und Fischen und anderen Meerestieren ihren Lebensraum zerstört.
WE ARE ONE
Auch wenn alle Menschen unterschiedlich sind, haben wir eines gemeinsam: Wir alle teilen uns einen Planeten und einen Lebensraum. Gerade jetzt ist diese Rückbesinnung wichtig und kann helfen uns gegenseitig mehr Respekt und Liebe entgegenzubringen.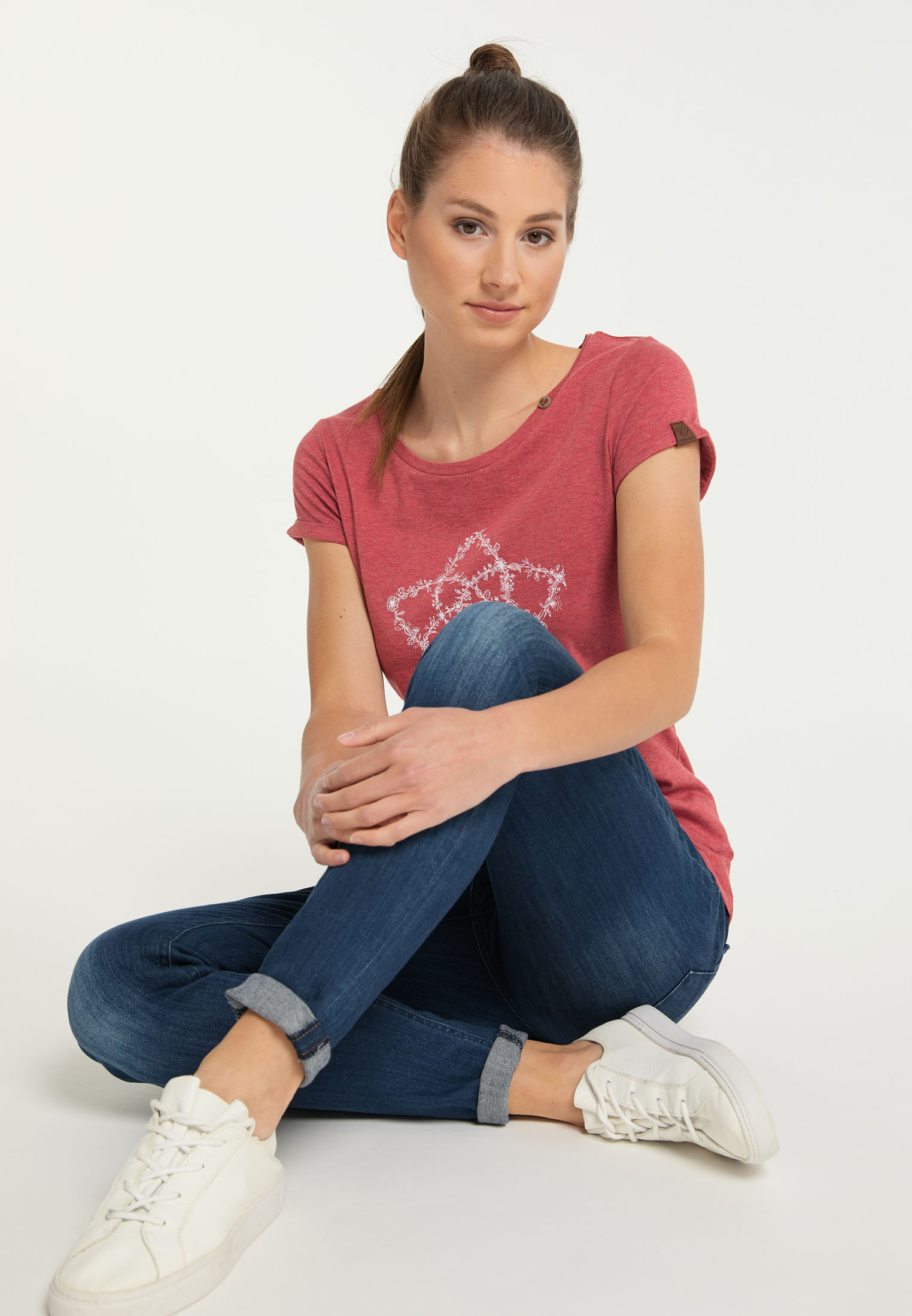 LOVE YOUR FOREST
Wann warst du das letzte Mal im Wald spazieren? Wann hast du das letzte Mal den Geruch von Harz oder frischem Moos wahrgenommen? Wann hast du zuletzt einen Specht gehört, ein Reh gesehen, einen Frosch entdeckt? Der Wald ist ein wunderbarer Lebensraum für viele verschiedene Tierarten und muss geschützt und geachtet werden.
Liegt dir ein Thema am Herzen, das wir nicht bedacht haben oder hast du eine schöne Geschichte dazu zu erzählen? Wir sind gespannt und freuen uns auf dein Feedback! Sei stolz auf dich und teile dein planethical Outfit mit uns!
#ragwearlittlethings #ragwearonenessproject