Lass die Sonne scheinen!
Mit einem exzellenten Stilmix für jeden Tag und jedes Wetter decken wir Deine gesamte Garderobe ab und bringen Dich glücklich und bequem durch Frühling und Sommer. In unserer Damenkollektion Frühjahr/Sommer ´21 sind unsere Sweatshirts entspannter und kürzer, die Silhouetten unserer Röcke und Kleider sind noch länger als im letzten Jahr und die Jacken bleiben bequem und praktisch. Genau das, was Du brauchst! Wenn Du Drucke magst, findest Du süße Punktmuster, Blumenmotive mit Kamille und Wiesen voller Blumen oder maritime Streifen mit Ankermotiven.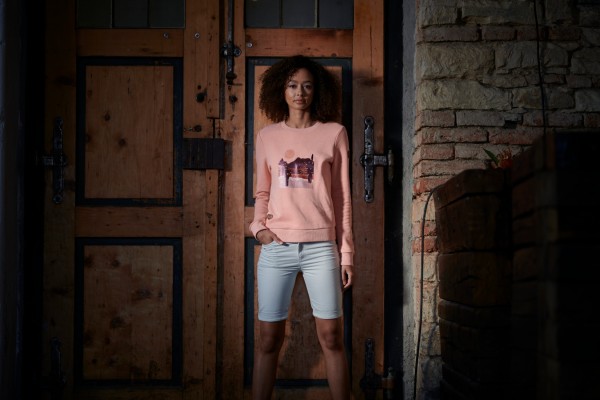 Unsere Frühjahr/Sommer Organic Kollektion 2021 für Frauen ist für einfach jede gemacht! Wir haben an alle Arten von Körpern und Styles gedacht und präsentieren Schnitte und Farben, die jeder passen. Die besten Sommerstoffe wie gewebtes Leinen, Baumwolle und Hanf bringen Dich durch heiße Tage oder auch kältere Nächte. Und da wir Drucke lieben, kannst Du Dich auf wunderschöne All-over-Drucke von Blumen, Blättern und organischen Formen freuen, die Dein Herz erobern werden. Wir haben auch unsere "Soul of Earth" -Kollektion mit neuen, naturliebenden Drucken aktualisiert, die die Botschaft von Nachhaltigkeit und Liebe tragen.
Und jetzt schauen wir uns den Herren-Teil der Kollektion an! Deine Lieblings-Sweats und -T-Shirts bestehen aus großartigen, weichen Stoffen, die sich im Sommer wunderbar anfühlen. Um Dein Outfit zu vervollständigen, kannst Du aus einer Reihe cooler Shorts und stylischer Jacken wählen. Brandneue Styles gehen Hand in Hand mit beliebten, aktualisierten Bestsellern. Es gibt auch Drucke von Surfern und Kitern oder Meerestieren. Wir bieten sogar ein spezielles tropisches Motiv an!
Auch für Männer setzen wir die spezielle "Soul of Earth" -Kollektion mit großartigen Statement-Prints auf coolen T-Shirts fort. Lasst uns die Botschaft über nachhaltige Themen wie die Verschmutzung der Ozeane und Fahrräder als umweltfreundliche (und Spaß bringende) Transportmethode verbreiten.
Habt einen schönen Sommer!
Mit Liebe,
ragwear