Nous faisons tous partie d'un même écosystème, d'une même planète et d'un même univers et nous devons respecter et aimer notre prochain, notre Terre, la nature et toutes les espèces.
Le «Soul of Earth - Oneness Project» est un projet qui tient à cœur à ragwearet qui place précisément ce lien avec la nature au centre: les t-shirts végétaliens de la gamme sont imprimés de motifs et de messages qui attirent l'attention sur les problèmes actuels et mettent l'accent sur le rapport respectueux aux animaux, aux êtres humains et à l'environnement:
UNIVERSE
L'univers est entre tes mains, sors, sens l'influence de la nature, la puissance des montagnes, le vent sur ton visage. Découvre les merveilles de la Terre! We are one!
LET LOVE GROW
L'amour est aussi délicat et sensible qu'une petite plante qui requiert ta protection. Tu dois l'entretenir et prendre soin de lui, mais sa beauté est merveilleuse!
PLANETHICAL
La planète a besoin de ton aide. Respecte l'environnement, protège les arbres et la nature. Agir de façon éthique, cela signifie agir de façon morale et réfléchie et assumer des responsabilités pour sa propre vie. Sois planèthique!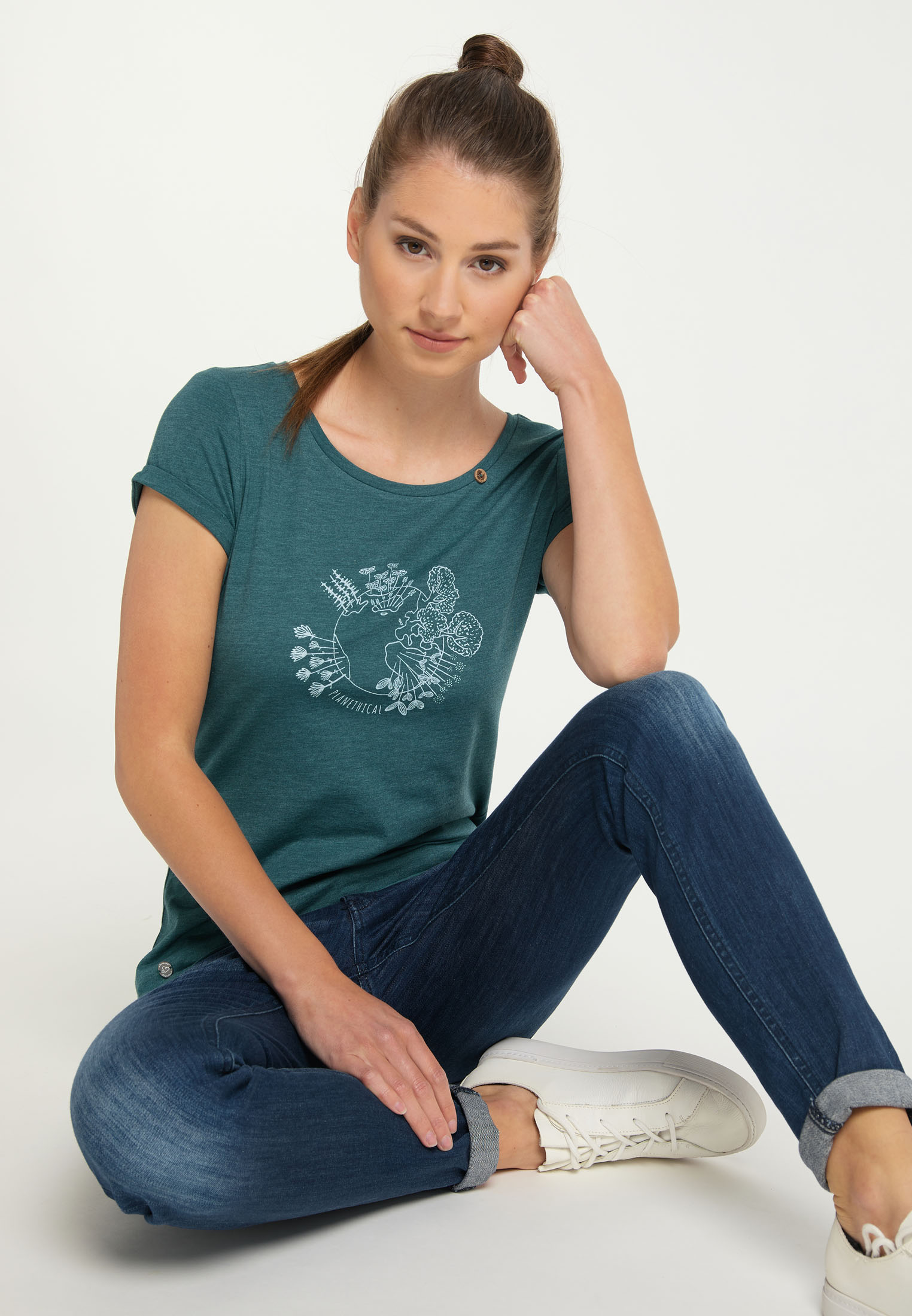 GROW WHAT YOU EAT
Le cercle constitué de racines, de plantes et de noix thématise l'influence d'un mode de vie à base de plantes sur la cohabitation pacifique au sein d'une société. Tu peux commencer petit et planter des tomates ou des herbes, comme le basilic ou la ciboulette, et t'essayer au jardinage. Même les petits succès peuvent faire les grands bonheurs!
UNITE WITH NATURE
Les mains croisées attirent l'attention sur un changement d'attitude et une réunification de l'homme avec la nature. Fais l'essai et embrasse un arbre près de chez toi. Sens-tu l'énergie positive qui se dégage de cet arbre?
NO PLASTIC. BE FANTASTIC
Il y a malheureusement encore beaucoup trop de plastique sur notre planète. Les habitants des fonds marins imprimés sur ton t-shirt attirent gentiment l'attention sur le fait que le plastique abîme nos mers et détruit le biotope des poissons et autres animaux marins.
WE ARE ONE
Bien que tous les êtres humains soient différents, nous avons une chose en commun: nous partageons tous la même planète et le même biotope. S'en souvenir est maintenant plus important que jamais et peut nous aider à nous témoigner mutuellement davantage de respect et d'amour.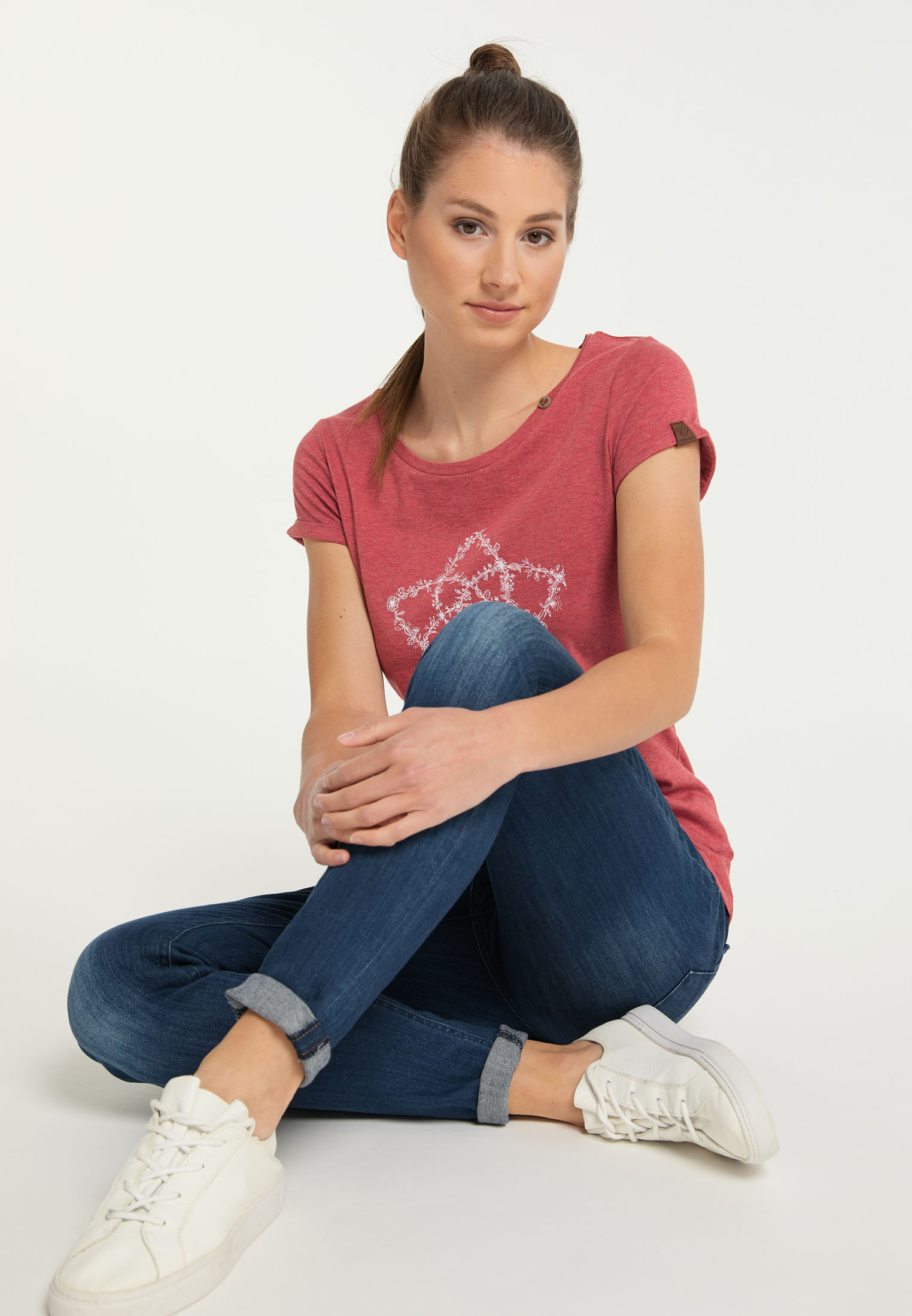 LOVE YOUR FOREST
À quand remonte ta dernière promenade en forêt? Quand as-tu perçu pour la dernière fois l'odeur de sève ou de mousse fraîche? De quand date la dernière fois où tu as entendu un pivert, aperçu un chevreuil, découvert une grenouille? La forêt est un merveilleux biotope pour de nombreuses espèces animales très diverses et doit être protégée et respectée.
Un sujet te tient-il à cœur auquel nous n'avons pas pensé, ou bien as-tu une belle histoire à raconter à son propos? Nous sommes ravis de t'entendre et attendons impatiemment ton feedback! Sois fière/fier de toi et partage ta tenue planèthique avec nous!
#ragwearlittlethings #ragwearonenessproject